Contemplating Climate Change through AI and Art
FutureFantastic is a first-of-its-kind AI and Arts festival in India that highlights the power that collaborative creative production has in amplifying a global response to our shared climate emergency. The festival was conceptualised by BeFantastic in partnership with FutureEverything (UK) through the generous contribution of its primary supporters, The British Council's India/UK Together Season of Culture, and Rohini & Nandan Nilekani Philanthropies.

FutureFantastic aims to be a multi-venue event spanning across Bengaluru showcasing a heady mix of AI-enabled artworks and performances. We also invite you to participate in panels and workshops led by experts in tech, art and sustainability to bring to the fore a multidimensional perspective to the conversation.
All of this with the belief that as engaged global citizens, we can create a radical, open, and optimistic future. Together.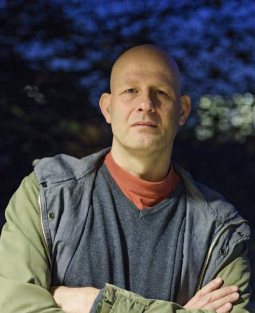 Arjon Dunnewind
Festival Director, Impakt Festival
Utrecht, The Netherlands
Arjon is a Dutch organizer, curator and the Director of the Impakt festival in Utrecht since 1998. He is the Chairperson of Stichting Pluto and advisor to the Cultural Department of the city of Rotterdam. Dunnewind has curated exhibitions and screening programs for among others the NCCA in Moscow and RURU Gallery in Jakarta.
---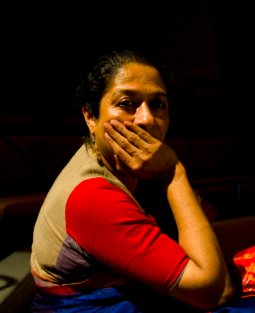 Arundathi Nag
Managing Trustee, Sanket Trust and Founder of Ranga Shankara
Bangalore, India
Arundhati Nag is a prominent polyglot actor and theatre personality, who has been involved with multilingual theatre in India for over 25 years. She is the founder and Managing Trustee of the Sanket Trust that runs Ranga Shankara. She has been presented the Padma Shri (2010) by the President of India and also conferred the Sangeet Natak Akademi Award in Theatre Acting (2008).
---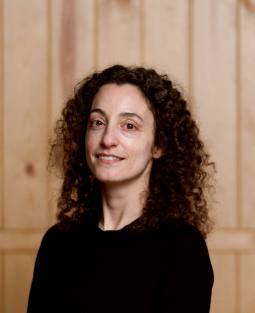 IRINI PAPADIMITRIOU
Creative Director, FutureEverything
Manchester, United Kingdom
Irini Papadimitriou is the Creative Director of FutureEverything, UK, and is also a FutureFantastic Co-Curator and Advisor. Irini is a curator and spent ten years at the V&A in the role of Digital Programmes Manager. Her display, Artificially Intelligent, was exhibited at the V&A in 2018, and in 2021 she curated YOU and AI for Onassis Stegi, followed by Plasmata: Bodies, Dreams and Data in 2022. Her most recent exhibition, Money, Ruins, and the Sea was exhibited at NeMe. She has served as a jury member for Prix Ars Electronica, Lumen Prize, Vertigo STARTS, D&AD, Share Prize and ACM Siggraph. 
---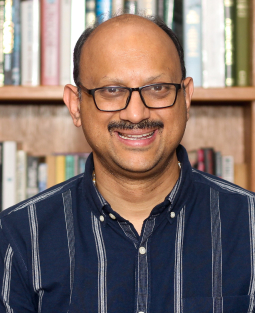 MADAN PADAKI
President, TiE Bangalore
Bangalore, India
Madan Padaki is the Founder & CEO of 1Bridge, a village commerce network that delivers digital services & products, bridging access, choice & convenience gaps for rural consumers. He is also the Founder & Managing Trustee of Head Held High Foundation, and co-founder of Global Alliance for Mass Entrepreneurship (GAME). A serial entrepreneur, Madan co-founded MeritTrac, India's first skills assessment company later acquired by Manipal Education. He currently serves as the Hon. President of TiE Bangalore, a non-profit global network of entrepreneurs, focussed on fostering an entrepreneurial ecosystem.
---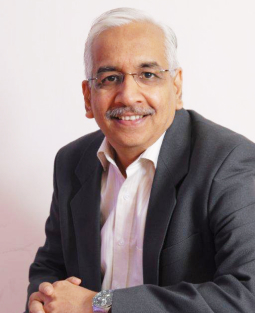 V.RAVICHANDER
Director, Bangalore International Centre
Bangalore, India
Ravichandar is a civic evangelist who has been involved in pro bono initiatives with State and Central Government since 2000. He is part of the core team of the public funded, volunteer driven Bangalore Literature Festival that just had its 11th edition. He is also the Hon. Consul, Republic of Slovenia in Bangalore. He has been part of multiple initiatives of non-profits in the field of education, arts, culture. in the arts, culture, literary and civic initiatives in the city including Vidya Poshak, Samhita Academy, Akshara Foundation, Takshashila Foundation, Attakkalari Biennial and many more.
---
BeFantastic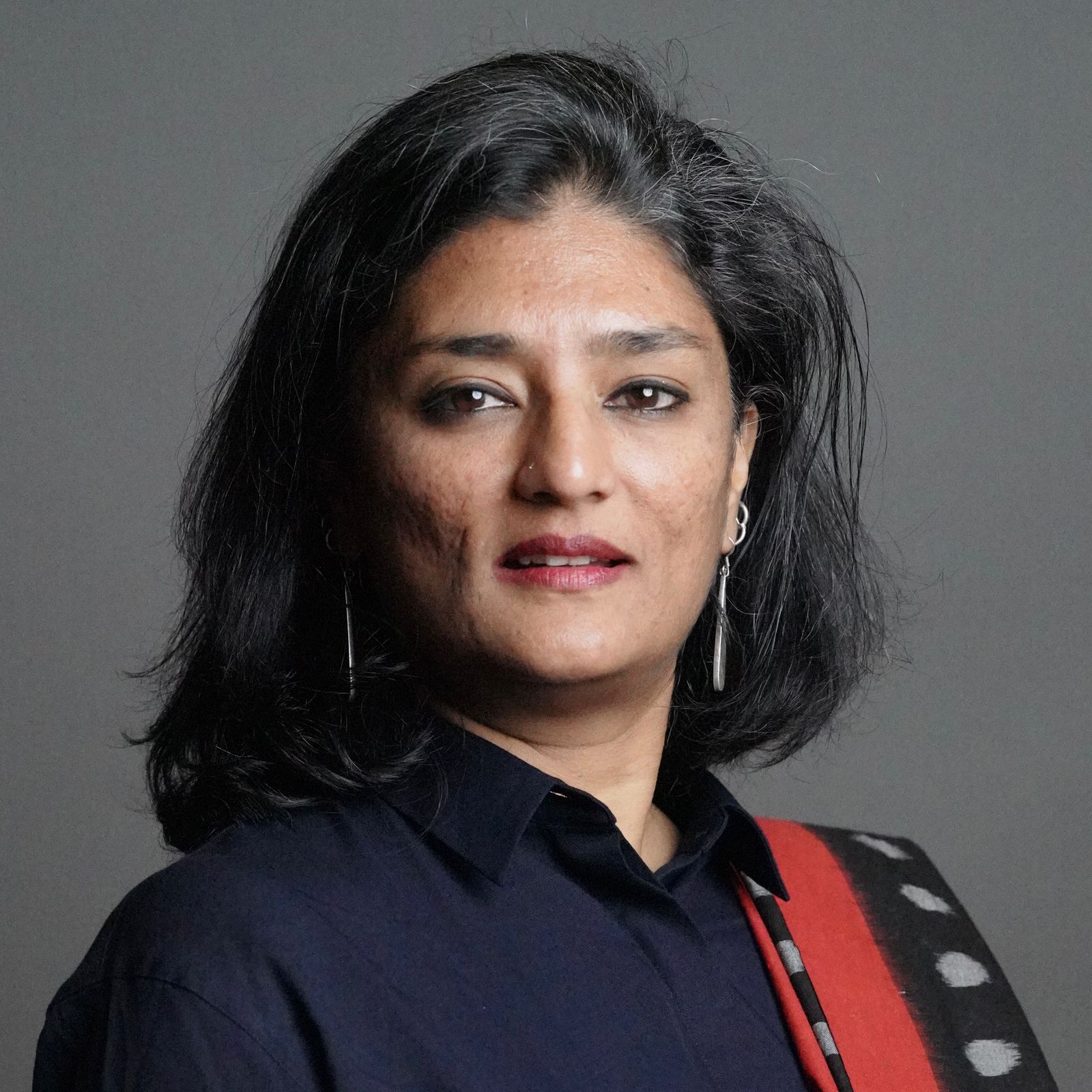 Festival Director & Co-Curator
Kamya (she/her) is a trained architect, researcher and design educator with career experience spanning multiple geographies from the UK, USA, India and now Singapore. She has spearheaded Jaaga's public arts & design programs since 2014. As the Founder-Director of BeFantastic and Bangalore's TechArt Festival series, she is passionate about convening and engaging diverse collaborative communities for a better world. With a keen eye for conceptualizing and manifesting programs with socio-environmental themes at its core, Kamya is adept at engaging stakeholders from the public and private sector toward supporting artists and audiences alike.
---

Archana started Jaaga.in 2009 and BeFantastic.in in 2017 with the vision to bring the communities of technology and creative practitioners together to address pressing urban issues. She is the Founder-COO of Gooey.AI, a no-code community platform to build with Generative AI. She is a Clore, Chevening, CSCS and an ATSA Fellow and worked with Microsoft Research.
---

Swati (She/her) comes with 25 years of experience as a Creative director and producer across diverse media such as television, film, documentary & festivals. With a passion for innovative storytelling, feminist narratives and sustainability, her work brings together creative energies from a multitude of disciplines in order to inspire a reflexive, dynamic and holistic shift in our collective consciousness. 
---
Community Engagement Lead
Karthika (she/her) is a media artist and storyteller working at the intersection of art and technology. By interweaving the tactile with the virtual to tell stories, she seeks to blur the boundaries between the real and the imagined. Exploring the act of storytelling in an embodied manner is at present, the core of her investigation.
---
Karthik (he/him) is a Creative Technologist. He is interested in the algorithmic culture, digital infrastructures, new modes of knowledge production and the shaping of subjectivities in contemporary societies.
---

Lakshmi (she/her) is a research-based and data-driven arts manager exploring the futures, contemporary and traditional. She forayed into arts management in 2018 after working in corporate finance. She derives her practices based on analytical and fundamental research and critical reasoning.
---
Maithri (they/them) is a recent graduate of a Master in Cultural Analysis at the University of Amsterdam, originally from Hyderabad, India. Their interest lies in observing, understanding, and creating deeper connections with the world around them in a way that is translatable and accessible to a wide variety of audiences.
---

Visual Communications Lead
Rujuta (she/her) is a product designer with a passion for working with natural materials. During her time at Srishti Institute, she explored mediums like photography, filmmaking and exhibition curation, in addition to topics like product design and business design. This experience has equipped her with the multidisciplinary approach needed to be creative and innovative in problem solving.
---
FutureEverything
---
---
---
---
About BeFantastic
BeFantastic is a TechArt platform incubated under the banner of Jaaga, in Bangalore, India, and currently established in Singapore. Envisioning a positive, sustainable future pioneered by communities, creative practices, and technology the platform brings together a vibrant international circle of TechArt creators who push the boundaries of technology and the arts. Through festival showcases like FutureFantastic, international CoLabs, and open public Dialogs, BeFantastic facilitates conversation to urge a wide array of audiences to think critically about the state of technology, design and the arts.
About FutureEverything
FutureEverything is an award-winning arts organisation and innovation lab in Manchester UK that has aided the emergence of digital culture in Europe since 1995. Through a curated programme of art commissions, exhibitions, critical conversations and collaborations, FutureEverything pushes creative boundaries to stimulate new ways of thinking across a range of sectors, disciplines and audiences. With an action-research, artist-led and human-centred approach, the organisation has been delivering projects and strategic partnerships across the globe. Recent curatorial projects include FutureFantastic, Plásmata: Bodies, Dreams and Data, and, You and AI: Through the Algorithmic Lens amongst others.