Meet our exciting mix of artists and technologists from across the globe
Aarathi (India) is a Journalist at MediaNama. She previously worked as Editor for over three years at The Bastion, and as Associate Editor at the Supreme Court Observer. She is deeply interested in technology policy and how digital cultures shape everyday life in India. Aarathi graduated from FLAME University in 2018 with a B.A. in Literary and Cultural Studies and International Studies. She completed her M.Sc. in Modern South Asian Studies from the University of Oxford in 2019.
Talking Back: A Conversation on Generative AI for the 21st Century
Aashna Arora (India) is a New Media Performance and Installation artist from New Delhi. Her work falls under the gamut of Indian contemporary aesthetics, as she experiments with colours, fabrics, and movement, among others. Aashna's work is influenced by her Indian cultural roots and has contrasted rituals that bring peace and calm with supposedly "impure" objects while keeping the actions involved in the rituals intact.
Poetics of Garbage| Plastic Prāyaścitta
Agat Sharma (India/Netherlands) is a theatre-maker and artist interested in chronopolitics and the performativity of language. He heads the theatre company IntimidationTactics and his artistic practice, dobedobedobe, creates interdisciplinary, experimental, and politically provocative theatre. Agat is also the convener of the 10th International Glottogeology Conference.
To Amay Kataria (USA/India) art is a laborious meditation to create a collective experience. Through the act of making, he deliberately reflects upon the relationship between the self and the collective. Operating with a systems mindset, Amay draws inspiration from natural forms to create subsystems of warmth, empathy, and joy for the audience. The finished artefact is often a performative object, that invites the audiences into an immersive experience evolving over time.
Anupam Guha (India) is an Assistant Professor at the Centre for Policy Studies at IIT Bombay who primarily works on AI, AI policy, AI and labour. He has a PhD, batch of '17, in computer science from the University of Maryland where he worked on multimodal language and vision AI systems. He has also worked in the industry as an AI researcher from 2017 to 2019 on NLP systems. His current work in AI policy is informed by a technical understanding of AI and its relationship with labour and capital. He works to expand the critical lens on AI from the current instrumental and normative frameworks to one informed by an immanent critique of the political economy of techno-social systems.
Talking Back: A Conversation on Generative AI for the 21st Century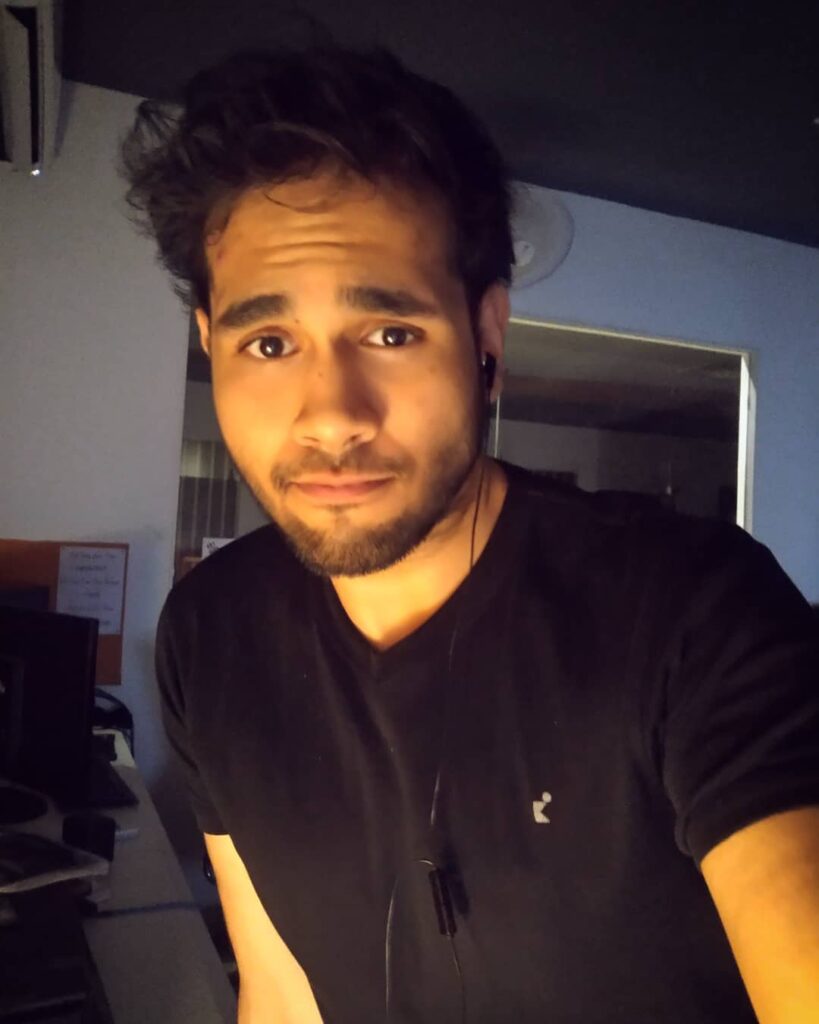 Anupam Mahajan (India) is a creative technologist and XR developer who experiments at the intersection of art, design and technology to create immersive experiences. Currently based in New Delhi, Anupam is enthusiastic about creating interactive virtual spaces with organic designs and is keen to explore and experiment with innovative ways of storytelling through gaming, visual arts, AI and other sensory mediums.
Aparna Raman (India) is a writer, storyteller, founder of Timbuktoo Young Authors Publishing and a design educator with Srishti Manipal Institute. Aparna's work with children includes creative writing mentoring on themes of environment, neighbourhoods, material memory, anthropomorphism and genres. Aparna authored a play titled The Night the Sea Came Home, upon which her workshop at FutureFantastic is based.
The Time Travelling Octopus!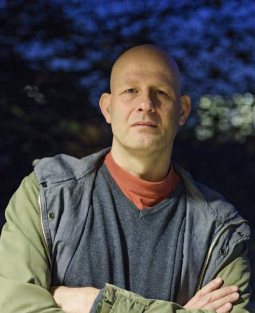 Arjon Dunnewind (The Netherlands) is a Dutch organizer, curator and the Director of the Impakt festival in Utrecht since 1998. He is the Chairperson of Stichting Pluto and advisor to the Cultural Department of the city of Rotterdam. Dunnewind has curated exhibitions and screening programs for among others the NCCA in Moscow and RURU Gallery in Jakarta
Aslı Dinç (Germany/Turkey) is a multidisciplinary artist and researcher from Turkey, based in Berlin. Her works focus on the production of speculations, loops, installations and performances, with particular emphasis on dystopian narratives, tech capitalism and human-non-human-machine interactions. She is a member of the PASAJ independent art space and the international performance art platform Performistanbul. She is a co-director and co-curator of the Upper Town art and research program. Her works have been featured, among others, in UdK, Berlin (2022); Centre Pompidou, Paris (2022); VECTOR FESTIVAL: Network Dependencies, Toronto (2021).
Where Do I Come From? Where Do I Go?
Blessin Varkey (India) is a technologist, social innovator and theatre practitioner from NewDelhi. As a technologist, he works with emerging technologies including generative AI, robotics, blockchain, accessibility and human-computer interaction research. As a theatre practitioner, he has performed and directed plays along with improvisational theatre shows and applied improv theatre in education, special education, mental health, design thinking, and leadership with corporates in the UK, Jakarta, Uzbekistan and India since 2015. As a social innovator and an accessibility advocate, Blessin has worked for persons with Intellectual and Developmental Disabilities, people diagnosed with Parkinson's and other vulnerable groups for over 8 years now. He was also recognized by NASSCOM as a social innovator in 2015 for developing 'HOPE', a Kinect-based application for individuals with developmental disabilities. Blessin has co-authored 15+ articles and journals with ACM (Association of Computing Machinery) and is a member of ACM's Special Interest Group – SIGACCESS. Blessin did his post-graduation studies in Artificial Intelligence (UK) and his graduation in Computer Science Engineering (India).
Improvisational Theatre with Artificial Intelligence
The Art of Artificial Intelligence: An Engagement Workshop
Bruce Gilchrist (Scotland) works across the artistic mediums of performance, installation, video, animation and radio. Recent exhibitions and screenings include, "Back To Earth", Serpentine North Gallery, London; "To the Edge of Time", KU Leuven; Flat Earth Film Festival, Seyðisfjörður, Iceland; "Poetic Expansions", ZKM, Karlsruhe; Microwave International New Media Arts Festival, Hong Kong. Accolades for Bruce include Jury's Main Prize at Lab30 Medienkunstfestival (2022); 'Best Experimental Short', London Short Film Festival (2014); Honorary Mention, Ars Electronica, Linz (2010).
Poetics of Garbage| Plastic Prāyaścitta
AI Art: A Marriage of Heaven and Hell?
Cameron Naylor (UK) is an electroacoustic composer and sound artist. Through the manipulation of field recording and abstract sound material, his work explores sound and space as a metaphor in musical storytelling.
Chaitali Kulkarni (India) is an electronics engineer, educator, artist, and storyteller who enjoys building things, whether it be circuits, code, stories, or poetry. During the day, she creates functional tech that solves problems, while at other times, she builds tech art that moves and tells a story. In addition to her engineering work, she has experience as a research associate at a school, designing and implementing learning tools and experiences at museums and in teacher education spaces.
Poetics of Garbage| Plastic Prāyaścitta
Marcel Karnapke & Björn Lengers formed CyberRäuber – a digital performing arts collective – 2016 in Berlin. Since then they've been called the "pioneers of virtual reality theatre" and recently made waves with their "neural theatre"-pieces, using artificial art on stage. Driven by curiosity and the belief in a great future for theatre, they are experts for the digital exploration of theatrical traditions. Their work is shown internationally in theatres, festivals and galleries.
The Merge: Embodied Al Bangalore
Dr Dani Admiss (she/her) is a British-Assyrian Iranian independent curator and researcher based in Edinburgh. She uses social practices to develop projects with everyday communities to voice their stories and reimagine narratives of science and technology. She has worked with various communities to design immersive game-environments that unwittingly extract data in exchange for public services, traced histories of water pollution in an industrialised waterway, created a Bill of More-Than-Human Rights, and set up an alternative ethics committee for ecological and cultural conservation. In 2020 she founded Sunlight Doesn't Need a Pipeline, an art, community learning and climate justice project exploring just transition in the arts. With a coalition of art workers, agitators, dream weavers, growers and caregivers, she has co-created a holistic decarbonisation plan for art workers. As an outcome of this project, she is currently developing the Sunlight Liberation Network, a radical support and learning group for climate justice and art workers. Admiss has curated projects and published across the UK, Europe and internationally. She is an Artangel Making Time resident (2023) and was a Stanley Picker Fellow (2020). She has curated numerous exhibitions, conferences, workshops, and edited books, in the UK, the EU and internationally. She wrote her PhD in Curatorial Practice and World-Making with an AHRC grant and is a visiting tutor in Design Research at the National College of Art and Design, Dublin.
AI Art: A Marriage of Heaven and Hell?
David McFarlane (UK) is a musician, participatory artist and digital artist from Bolton, Manchester. Much of his practice is linked to sound and words, as well as interactivity, communication, and translation of information. His work has been featured as part of the Manchester Science Festival, Manchester International Festival, Art Assembly and Manchester Poetry Festival, including soundtracks, concert pieces, visual art installations and digital installations.
Asthir Gehrayee: Creating Depth to Heal the Ocean
Deepak Kurki Shivaswamy (India) is a contemporary dancer, choreographer, and teacher from India, with a postgraduate diploma in choreography from S.E.A.D in Austria. He has presented dance works in India and Europe for proscenium, street performances, and site-specific pieces. Deepak is currently studying Pedagogy as part of a fellowship program at Bhoomi College, focusing on suitability with a holistic approach to life and art.
The Merge: Embodied Al Bangalore
Dev Aggarwal (India) is a startup founder, full-stack developer, and AI enthusiast in Bangalore, India. He is the founder of Gooey.AI, a platform that provides a library of AI workflows as APIs, featuring the latest stable diffusion models, text-to-video animation models, video lipsync models, OpenAI embeddings, GPT/ChatGPT APIs, google search APIs, face recognition models, etc. under a single billing account. Dev has also founded Dara.network, an ad-free alternative to Slack, WhatsApp, LinkedIn & Discord for social change makers and artists. He has worked as a freelance developer for IoTReady and Jaaga Labs and has built several projects such as a chatbot which won 2nd prize at a Hackathon hosted by General Electric.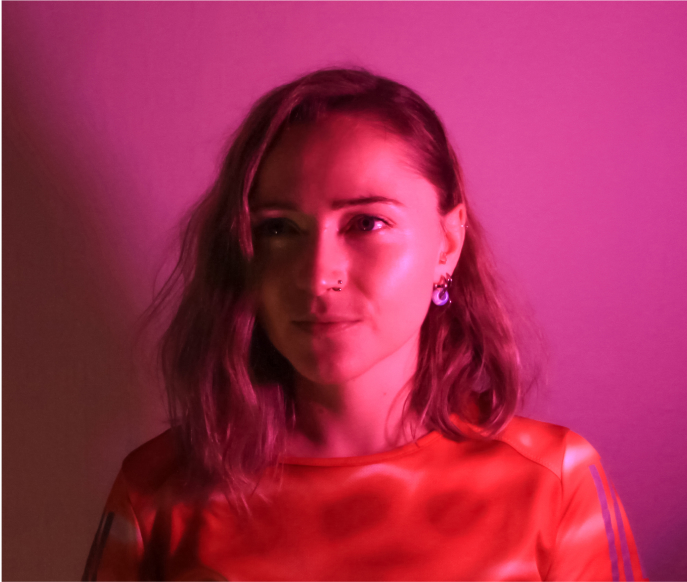 Diane Edwards (UK) is a Scottish artist working across digital art, moving-image, sculpture and installation. Drawing parallelisms between psychological and synthetic landscapes, she explores the tension created by digital and physical spaces. Her research recreates junctions and disjunctures between computation and real life, organic and artificial bodies while paying attention to the emotions that surface from such a turbulent tangle.
Diya Naidu (India), as a performance maker, has done work in the space of gender, intimacy, touch and more recently longing and the stories of the elderly She recently received the Youth award for Contemporary Dance (KCC) and The Unrehearsed residency grant. She is the founder of Citizens of Stage Co-Lab and a member of the East African Soul Train Collective. As a performer, she was in the Attakkalari repertory for eight years. Since then she has been part of the work of Chris Leuenberger productions and Cie Gilles Jobin (Switzerland) and The Company Theatre (India) among others. She is faculty at the Drama School Mumbai and was Head of Dance Programming at Shoonya, Bangalore
Fabian Raith (Germany) was born in 1987 in Regensburg, Bavaria. There, the (somewhat) successful battle against classrooms was fought; studies were taken in the East (Erfurt), Frankfurt (East) and far East (Istanbul). After writing his first master's thesis (migration narratives in german pop music) and finishing a (German/Turkish) double degree, Fabian worked for different Berlin institutions. Since then: Rest. Reset. Until 2020 studying in the (new) master "Playful Media" at (THE) HfS Ernst Busch. Fabian's main interest lies in Augmented and Virtual Reality and creating uncomfortable dramatic events, with a focus on (interactive) installations, site-specific performances and individual (lonely) constellations.
Gaurav Singh Nijjer (India) is an Indian theatre-maker, creative technologist and arts manager. He is one-half of the Indian arts collective Kaivalya Plays while freelancing with artist collectives across India and Europe. His artistic practice spans interactive, improvised and hybrid performances that explore new ways of engaging audiences, in the theatre, at home and otherwise. He currently lives in Berlin, where he is researching digital & hybrid performances under the German Chancellor Fellowship (Bundeskanzler-Stipendium) with his host organization, Rimini Protokoll.
Hasan S (India) is a new media artist and educator, working with critical concerns around technology, AI and tangible interfaces, for the last 12 years. His works blur the boundaries between Art, Science & Technology to collectively imagine a future in which symbiotic relationships are formed between humans and machines.
Hildbrand Marie-Eve (Switzerland) was born in 1978 near Leman Lake. She is a filmmaker, and cofounder of the Terrain Vague Collective. After shorts and length feature both documentaries and fiction, she likes to explore new forms of storytelling through various audio-visual media. For a few years, she focuses her research on the depths of the intimate, between the singular and the universal.
Irini Kalaitzidi (UK/Greece) is a dance artist who works with creative coding and machine learning, exploring critical and caring modes of engaging with the body. Her practice aims to unsettle our perception of the anthropomorphic dancer and speculate on its possible becomings beyond dualisms and disciplinary boundaries. Her works vary from dance performances to videos and research articles. She is a lecturer at Goldsmiths University and lives in London.
Asthir Gehrayee: Creating Depth to Heal the Ocean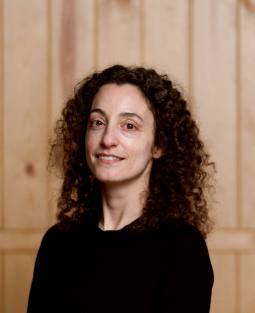 Irini Papadimitriou (UK) is the Creative Director of FutureEverything, UK, and is also a festival co-curator for FutureFantastic while being an advisor. Irini is a curator and spent ten years at the V&A in the role of Digital Programmes Manager. Her display, Artificially Intelligent, was exhibited at the V&A in 2018, and in 2021 she curated YOU and AI for Onassis Stegi, followed by Plasmata: Bodies, Dreams and Data in 2022. Her most recent exhibition, Money, Ruins, and the Sea was exhibited at NeMe. She has served as a jury member for Prix Ars Electronica, Lumen Prize, Vertigo STARTS, D&AD, Share Prize and ACM Siggraph
Jahnavi Phalkey (India) is a historian of science and technology. She is presently the Founding Director, Science Gallery Bengaluru which is the only autonomous gallery as part of an international network of eight galleries. The 140,000 sq. ft. gallery is among the most ambitious public engagement projects in India and seeks to 'bring science back into culture'. Phalkey was an external curator at the Science Museum London and has been a Scholar-in-Residence at the Deutsches Museum, Munich. She was a faculty member at Kings College London just before taking on her current role and has also been a Fellow at the Institute of Advanced Study, Berlin. She is the author of 'Atomic State: Big Science in Twentieth-Century India' and co-edited 'Science of Giants: China and India in the Twentieth Century.' She is the editor-in-chief of the British Journal for the History of Science – Themes (Cambridge University Press) and South Asian Studies (Taylor and Francis). She is also the director and producer of the documentary film, Cyclotron.
Jaime Jackson (UK) is a collaborative biophilic (love of nature/life) digital and relational socially engaged artist. His practice uses digital technologies including motion capture, AI, VR, Augmented Reality and moving image (film). His work explores the gap and separation from the natural world that leads to climate and ecological crises.
Asthir Gehrayee: Creating Depth to Heal the Ocean
Jake Elwes (UK) is a media artist living and working in London. As part of their work, they investigate technological biases, queer theory, and artificial intelligence (AI). They are renowned for utilising AI to produce artwork in media including video, performance, and installation. Jake's work has been exhibited in museums and galleries internationally, including the ZKM, Karlsruhe, Germany; TANK Museum, Shanghai; Today Art Museum, Beijing; CyFest, Venice; and Edinburgh Futures Institute, UK.
Jhatkaa.org (India) is a campaigning organisation committed to building grassroots citizen power across India in effective and innovative ways. Jhatkaa.org helps people take action collectively on issues that interest or affect them, and create change that would not be possible if they acted alone. Jhatkaa.org also collaborates with civil society to engage citizens to hold corporate, cultural and government leaders accountable in real time at key decision moments through various digital communication platforms.
Known for her immersive and evocative media installations, Jiayu Liu (China/UK) is a media artist based in London and Beijing, who holds an MA from the Royal College of Art. Has been featured on ITN N2K, WIRED, Inhabitat and more. She has been shortlisted for the Aesthetic art prize, Lumen digital art prize, and exhibited in museums and festivals, including the V&A in London, K11 Art Space, K11 MUSEA in Hong Kong, He Xiangning Museum, Guan Shanyue Museum, SWCAC in Shenzhen, CAFA Museum, Times Museum, Today Art Museum, Riverside Museum, and UCCA Lab in Beijing, Power Long Museum, OCAT, MOCA, UCCA Edge in Shanghai, And The 59th Venice Biennale, London Design Festival, Kinetica Art Fair London, London Fashion Week, Chengdu Biennial, Wuhan Biennial, Jinan Biennial, Beijing Media Art Biennial, and Guangzhou Triennial.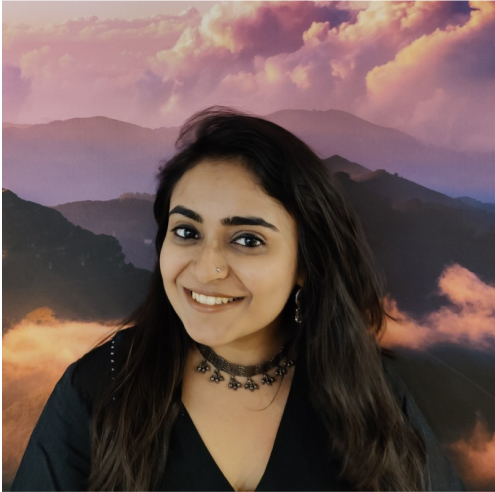 Kanchan Joneja (India) is a design researcher, multidisciplinary creative, and writer based out of New Delhi. She's often found deep diving into wicked problems and experimenting with new ways of storytelling to scale social impact and climate action in the world. As Co-founder and Creative Head at Off Centre Collective, she has worked collaboratively across India, the UK, Italy and Switzerland. Her work has been showcased at India Art Fair and Serendipity Arts Festival and featured in STIR World, Indian Express and Mint.
Kasia Molga (UK/Poland) has refused to be labelled – a design fusionist, artist, environmentalist, and creative coder, she is driven by a curiosity about how design, science and technology intersect and how art can reveal stories embedded in those intersections. Predominantly focusing on the ever-changing human relation to, and perception of, natural environments, and more than human fellow "earthlings". For over two decades, Kasia has sought ways of conveying the notion of collaboration with nature.
Keerthi Kumar (India) is a movement artist in the genres of Kathak and Indian Contemporary Dance and a Lighting & Multi-Media Designer. He is the Head of Projects and a principal dancer of Natya STEM Dance Kampni and has been an integral part of their performance, training and art reach projects for over a decade.
Kristina Pulejkova (UK) is a visual artist based in London, UK. Her interdisciplinary practice is informed by science and technology. Kristina's work explores how the use of technology might lead to greater forms of sustainability in human-nature relationships.
Award-winning Choreographer, arts entrepreneur and educator, Madhu Natraj (India) has over 300 choreographies to her credit, she has performed, given talks and designed events, globally. She heads the globally acclaimed–STEM (Space.Time.Energy.Movement) Dance Kampni and India's premier dance education Centre- The Natya Institute of Kathak & Choreography, comprising verticals of training, performance, documentation and outreach. She trained in Kathak under the tutelage of her mother, the legendary Guru – Dr Maya Rao and Guru Chitra Venugopal. Her awards include- the 'Bismillah Khan Yuva Puraskar' by the Government of India "Karnataka Kalashree"- by the Govt of Karnataka, the FICCI Women achievers award and 'India Today' chose her as one of India's 50 Young Achievers. Madhu is an Aspen Global Leadership Network Fellow and envisions inhabiting the public domain through the expressive, healing and transformative power of the movement arts.
Malavika PC (India) is a visual artist & a performer from Tamil Nadu & Pondicherry, with a BFA in Industrial Design in Ceramic from the Government College of Fine Arts, Chennai. Her core focus is arriving at abstractions and her approach is interdisciplinary. Her mediums are painting, paper, photography and performance. She takes inspiration from the world around her and from multiple disciplines to inform her practice and search. Her preoccupations as an artist are to discover and express the source and centres of movement, time and life within and around her. She is currently a coordinator and artist-in-residence at 1Shanthiroad Studio/Gallery, Bangalore.
Where Do I Come From? Where Do I Go?
Marc Lee (Switzerland) focuses on real-time processed, computer-programmed audio-visual installations, AR, VR and mobile apps. He reflects critically creative, cultural, social, ecological and political aspects. His works have been shown in major Museums and new media art exhibitions including ZKM Karlsruhe, New Museum New York, MMCA Seoul, ISEA Gwangju, Transmediale Berlin, and Ars Electronica Linz.
CAON - Control And Optimize Nature
Mônica Hirano (Brazil/Germany) is an artist, curator, and art producer. For the last 8 years, she has split her time between Egypt, India, Malaysia, Italy, Spain, and France. In her curatorial practices, she seeks to work with values of diversity and the LGBTQAIP+ movement, inclusion, human rights, and HIV lives. As an artist, Hirano uses the language of performance and installations, seeking deep self-research.
Asthir Gehrayee: Creating Depth to Heal the Ocean
Nayantara Narayanan (India) is a journalist with more than 15 years of experience as a reporter and editor at news organizations like CNBC-TV18, Scroll.in and The Caravan. She is a graduate of Columbia University and writes about health and the environment. She is also a student of Kathak at the Natya Institute of Kathak and Choreography.
Nicole Seiler (Switzerland) studied dance and theatre at the Scuola Teatro Dimitri in Verscio (CH), the Vlaamse Dansacadamie in Bruges (BE) and at Rudra Béjart in Lausanne (CH). As a performer, she collaborated in the creation of numerous works with companies such as Cie Buissonnière (Philippe Lizon), le Teatro Malandro (Omar Porras), Allias Compagnie (Guilherme Botelho), Cie Philippe Saire, Massimo Furlan as well as other companies abroad. She founded her company in 2002 in Lausanne. Parallel to her work as a choreographer she is also interested in questions of cultural politics and throughout the last years has been on the board of different associations and foundations such as Swiss Arts Council – Pro Helvetia, Danse Suisse, far-festival des arts vivants, Nyon, etc.
Niranjan Pedanekar (India) is a Chief Scientist and Distinguished Engineer at TCS Research, and currently heads the Media Entertainment and Advertising research area. He currently is working on reimagining the future of entertainment and advertising, which also includes applications of Generative AI in arts and entertainment. Niranjan is also a playwright-director, and has written, adapted or translated 19 plays. He is the 2018 recipient of the prestigious Tendulkar-Dubey fellowship awarded annually to five theatre artists chosen from all over the country.
The Art of Artificial Intelligence: An Engagement Workshop
Dr. Padmini Ray Murray's (India) research-led practice focuses on challenging acts of infrastructural and algorithmic violence, and creating alternative digital spaces and imaginations that are characterised by feminist values, specifically an ethics of care. To explore the possibilities of manifesting these spaces, Padmini founded Design Beku, a design and digital collective, that aims to dismantle expectations created by market-driven notions of design by following design justice principles, that advocate designing with communities, and not for. Her creative work includes Darshan Diversion, a feminist videogame about the Sabarimala temple controversy; Visualising Cybersecurity (with Paulanthony George & CIS, 2019) about how cybersecurity is represented in the media; On Affecting the Archive (as artist in residence at Serendipity Arts Festival, 2020). She has just completed curating Smarter Digital Realities, working with 21 residents from India and Bangladesh about technology and the city, and performing Abhi.Neta Aayenge (as part of Last Seen), a digital theatrical work developed under the aegis of Refunction, a grant for experimental work online awarded by the Goethe Institut in 2020. Her work has been recently featured as a highlight of the Wired Women programme for the NEoN Digital Arts Festival and recently exhibited her work as part of a residency, Unstacked: articulations of the algorithmic condition at Khoj Studios in Delhi
AI Art: A Marriage of Heaven and Hell?
Sharing a Planet with AI: Building a Manifesto of Shared Responsibilities
MD Pallavi is a singer, actress and filmmaker from Bangalore. She has a degree in Hindustani classical music and has been performing Kannada poetry (bhavageethe) for the last 25 years. She has won several awards for her singing and contributions to music, including the Ustad Bismillah Khan Yuva Puraskar. She has been part of National Award-winning feature films and won awards for her own work as an actor, writer and director in film. Pallavi's work is collaborative with artists from many disciplines.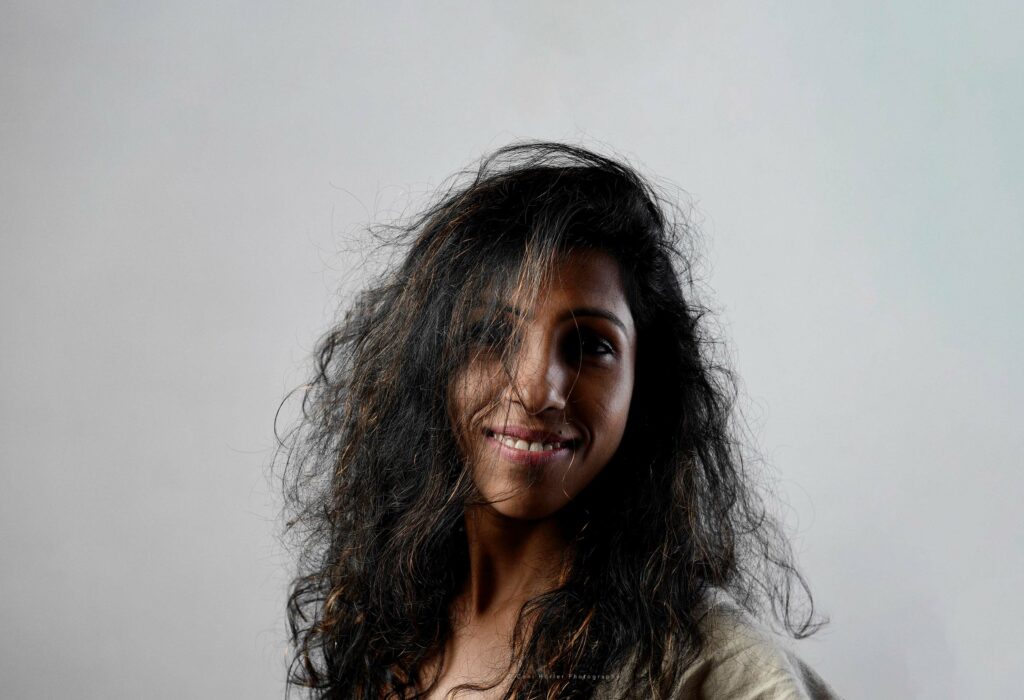 Papia Chakraborty (India) is an independent contemporary dancer and choreographer from Kolkata. Trained in contemporary dance along with other movement forms like Jazz and Classical Ballet, Papia holds a Diploma in Contemporary Academic Dance and Movement In Art from Rhythmosaic School and Dance Institute, Kolkata, India. She has also undertaken a certificate course in dance technique and choreography from the globally renowned Gati Dance Forum. Papia has worked with internationally reputed choreographers and has also been a part of dance residences across India. Her self-choreographed work is inspired by her immediate surroundings and addresses the issues of gender identity and the climate change crisis. She presented her recent work 'Give weight to Me' and 'Metamorphosis' at the Prakriti Contemporary Dance Festival, and the Dance Bridges Festival.
Where Do I Come From? Where Do I Go?
Parth (India) is a dance practitioner actively involved in creating dance work, designing dance modules/experiences and facilitating movement technique classes. In his work he is interested in the intersection of Body, Performance, Politics and Community. He has keen focus towards art education, and community arts and seeking ways towards development of an umbrella project that brings experiential learning through body, movement, performances and different artistic traditions into classrooms and the community. He won the Jury Special Mention Award for his piece 'Urban Chaos' at the 2017 prakriti excellence in contemporary dance awards and was Runner up for a solo work 'untitled' in 2022 edition. He has trained extensively through his association with Attakkalari Centre for Movement, Rang Parivartan, Duende School. He currently works with 'Citizens of Stage Co Lab', a Bangalore-based collective of independent dancers who believe, 'minds evolve when bodies dance'. Parth has presented his work at prestigious festivals like 'Festival de quartiers (Montreal), Dance Bridges (Kolkata), The New Park festival, and The odd step (Sri Ram Centre).
Pranav (India) is the Communications Lead at the Centre for Internet and Society. He is a lawyer by training and his work at CIS has focused on Disinformation, Platform Governance, AI Ethics, Privacy, Cybersecurity, Internet Governance, and the Future of Work.
Talking Back: A Conversation on Generative AI for the 21st Century
Pritha K (India) is a multidisciplinary artist whose research seeks creative intersections of movement arts, visual arts, science, and tech to create accessible, empathetic, and equitable spaces for voicing/embodying narratives. Making resources accessible and connecting communities across contexts is at the heart of her work. She is the Co-founder/Director of Aramandi To Attitude and Associate Director of WE-Program. Pritha has studied experimental and computational ecology and evolutionary biology along with her practice of movement art forms like Bharatanatyam, Shankar Technique, and martial arts. She is fascinated by the science of emergent patterns and is passionate about making films and photographs.
Where Do I Come From? Where Do I Go?
Ranji David (India) is a trained actor, director and theatre practitioner for 23 years and counting. Ranji has a background in Devised Theatre, Moving Body, and Theatre for Change from the London International School of Performing Arts (LISPA), Clowning and Mindfulness from N2N, Emerson College, Essex, UK, Theatre for Social Change from the Dartington Center, UK and is a certified Master Coach and Psychodrama Director from Veda-Drama, Germany. He has previously performed at the Edinburgh Fringe Theatre Festival, Scotland, the European Theatre Festival, Devon, UK, and the Indian Theatre Festival, London amongst others. As a practitioner, Ranji has conducted workshops in the UK, Switzerland, Netherlands, France, Germany, Italy, Finland, and Singapore. He won the Global Leader for Diversity and Inclusion from the World HRD Congress in 2017, for his work across 16 countries, along with being a finalist for the YCEA award by the British Council in 2012.
Roopa (India) is a trained Kathak & Indian Contemporary movement artist. She is a principal dancer with the acclaimed Natya STEM Dance Kampni and has performed extensively across India and abroad at prestigious art festivals and cultural events. She is also a Chartered Accountant by qualification.
Sachin Sreenath (India) is a screen/stage actor, theatre director and trainer based out of Bangalore. Trained in Ninasam theatre institute and Adishakti Acting Research labs in classical and contemporary forms, he has worked in experimental roles ranging across genres as broad as stylized, surrealistic, realistic and musicals. Sachin is interested in experimenting with roles and methods of making art more passionate and working on bringing stories of the oppressed and marginalised communities to mainstream theatre and cinema.
The Merge: Embodied Al Bangalore
Sahej Rahal (India) was born in Mumbai. He graduated from Rachana Sansad Academy of Fine Art, Mumbai. He has been a recipient of many prestigious international residencies and won the Forbes Award for Debut Solo Show, 2014. His body of work is a growing narrative that draws upon mythical beings, and brings them into a dialogue with the present. Within this narrative, these beings perform absurd acts in derelict corners of the city, transforming them into liminal sites of ritual. The temporal act and its residue become primary motifs in his practice.
Sam (India) is considered to be one of the most versatile photographers, having the ability to switch rather smoothly between different genres of photography be it fashion or documentary, people or product, landscapes or architecture, and yet maintain his own individual style through it all. His recent photography for DHL Express called "DHL Hands" won the Cannes Silver Lion for Grey Worldwide.
Sasha John is a wearer of many hats, having worked in the fields of operations, procurement consulting, client engagement and fundraising in the tech, non- and for-profit spaces in US and India. At Digital Futures Lab, Sasha works on communicating the Lab's research work to a larger audience and strategising ways to engage online and offline communities with the greater 'tech and society' landscape. She's also interested in thinking through the implications of technology's impact on culture and cultural production, most recently focusing on AI in art and what it means for artists, consumers of art, the creative industries and the trajectory of human creativity at large. Sasha holds a Bachelor of Arts degree in Peace & Conflict Studies from the University of California, Berkeley.
Talking Back: A Conversation on Generative AI for the 21st Century
Sayli Kulkarni (India) is a movement artist and a researcher whose practice questions the role and relevance of dance in society. Her work is a combination of dance and socio-political discourse with intense physicality. Sayli's work emerges from a very strong feminist perspective and the aesthetics are inspired by the culture, emotions, activism, movies, visual art and day-to-day life. She exhibits a strong sense of control and precision in her dancing, while still maintaining a sense of fluidity and ease. Her dancing is expressive and poignant, she has the ability to create work that is both technically impressive and emotionally resonant.
Asthir Gehrayee: Creating Depth to Heal the Ocean
Sofy Yuditskaya (USA) is a site-specific media artist and educator working with sound, video, interactivity, projections, code, paper, and salvaged material. Her work focuses on techno-occult rituals, street performances, and participatory art. Sofy's performances enact and reframe hegemonies, she works with materials that exemplify our deep entanglement with petro-culture and technology's effect on consciousness. She has worked on projects at Eyebeam, 3LD, the Netherlands Institute voor Media Kunst, Steim, ARS Electronica, Games for Learning Institute, The Guggenheim (NYC), The National Mall and has taught at GAFFTA, MoMA, NYU, Srishti, and the Rubin Museum. She is a PhD Candidate in Audio-Visual Composition at NYU GSAS currently in her Fulbright year at ISRO in Bangalore
Suhasini Seelin (India) is an actor/performer who has worked across festivals and disciplines like text-based theatre, butoh and mime-inspired live art, roving and site-specific performances, and video. She has worked and trained in Melbourne, Australia for over 10 years where she was also an Artist in Residence at the City of Melbourne. She has conducted workshops for children and young people in India, Ethiopia and Australia. She is interested in exploring nonverbal styles of live and video art.
The Merge: Embodied Al Bangalore
Tajinder Dhami (UK) is a London Based Artist & Motion Designer. He is a graduate of the animation departments at the RCA (London), and the NCCA (Bournemouth). His Art practice focuses on themes of Expansion, Authority, Control & Negation. He works with Digital Animation in the broadest sense using its spaces, places, and processes to explore these ideas in analogous, metaphorical, and perceptual forms.
Tammara Leites (Switzerland/Uruguay) has always been passionate about technology and society's relationship with it. With a background in programming, graphics and interaction design, her work reflects what it means to be a connected human in everyday life. With her research on human-computer interaction she has won awards for her interactive projects. Her latest project, dSimon, created in collaboration with artist Simon Senn, is a stage reflection on the complexities of our relationship with AI.
Tanya Saxena (India) is a Bharatanatyam dancer based in Delhi, India. She has studied the art form extensively under renowned Gurus with allied training in Carnatic music, nattuvangam and theatre. Tanya has performed across the world; relishing the opportunity to create inter-disciplinary work. She holds a Master's in Performing Arts and strongly believes that art is for everyone to experience, engage with and enjoy.
Thaniya Kanaka Mahalakshmi S (India) is a performing artist from India whose core practices are Bharatanatyam and Carnatic Music. She completed her undergrad at Srishti Institute of Art, Design and Technology (Bangalore) as a Creative Education major and continues her performing arts education. Inclined towards experimental art forms, she works with multiple genres of music and dance while poetry, spoken word and digital art and painting become an integral part of her process work. She is currently exploring movement in relation to voice, bodily rhythm and breathing techniques.
As someone coming from a farming family, she also has her hands in the mud. She has co-authored and collaborated on projects about local food systems and edible weeds in the Pondicherry and Tamil Nadu bioregion.
Poetics of Garbage| Plastic Prāyaścitta
Think Happy Everyday (India) is a creative practice and an ideology that works for people, places and products. Headed by Ar. Anabelle Viegas and Craig Dmello, it's a new-era design, communication and education specialist agency with capabilities from architectural installations to immersive experiences. Their strengths lie in academia, architecture and communication — with a group of architects, and creative and technical professionals, driven by the same fervour for research-led innovative thinking and application.
Tiz Creel (UK) is an artist from Mexico City who is currently based in London. She is a storyteller, drawing from everyday interactions and the everlasting shifting shapes that compose our world. Everything can be source material, the ideas or concepts that reign the human experience with all the rationality and fiction they convey. Tiz's artwork tends to be blunt, bright, personal and under construction. Ultimately, her work is valuable and virtuous for being exactly what it is. Here, everything exists.
Unhappy Circuit (Republic of Korea) is a new media artist in Korea. His work is based on a fusion of art, science, technology and multidisciplinary perspective that encompasses linguistics, anthropology, ecology, futurology, and cosmology. The main theme that penetrates his work is an exploration of the unknown. He wants to expand our understanding of ourselves and the cosmos through insights gained from exploring the unknown possibilities, and ultimately seeks the next direction for humanity. He has participated in various exhibitions hosted by art institutions such as Hyundai Motor Group's ZER01NE, Asia Culture Center, Arts Council Korea, Taiwan C-LAB and Ars Electronica. ART Gallery. In addition, his works were collected by the Jeju Museum of Contemporary Art in Korea.
A Synthetic Song Beyond the Sea
Upasana Nattoji Roy (India) is a designer and cross-disciplinary artist who leads two design studios in Goa India, Switch and Roy Studio. Her work spans across creating designs and narratives for experiences, performances, entertainment, museums and organisations. She uses a wide spectrum of design – from animation, classical dance, film and interactive mediums to bring pluralistic voices and multicultural perspectives into projects. Her hope is to build empathy through collaboration in this exceedingly polarised world.
Vaporstack (USA) (also known as Andrew MacFarlane is a Brooklyn-based artist focusing on generative, real-time visuals utilizing primarily archaic technologies. A graduate of Cooper Union in 2005, he is a formal artist by training and a self-taught programmer. He works on real-time custom-built installations, and is currently creating a custom graphics and applications engine using C. Professionally, he has worked on multiple Emmy award-winning projects such as VICE News Tonight, and Patriot Act with Hasan Minhaj as a technical director, VFX and pipeline designer.
Varun Desai (India) is a Computer Engineer turned multi-disciplinary artist and musician. With over 17 years of experience working in arts and culture as a producer, label manager & designer, he has worked on projects in India and abroad, with a focus on developing new art and trans-cultural projects. He is also a teacher and lecturer for both hardware and software platforms and an early user of Blockchain technology as an artist on Tezos. Varun leads the Tezos India Arts & Culture initiative that was created in 2022 to get artists, galleries and festivals in India to use, curate and build on the Tezos ecosystem. 
Vibhinna Ramdev (India) is a performing artist based in Bangalore. She has worked across the dance, theatre and film worlds in the past 22 years, in various capacities. She started off as a dancer, moved on to theatre and explored possibilities with dance and theatre. She has been working on some writing projects and is more recently also acting in the film space. Vibhinna is currently working on her Solo dance – theatre show written, directed and performed by her, to be premiered at The Edinburgh Festival Fringe 2023.
The Merge: Embodied Al Bangalore
Dr. Vikram Jamwal (India) is a principal scientist at TCS Research, leading the organization's research efforts in Computational Creativity. He holds a PhD in computer science from IIT Bombay, India. He has previously worked as a design executive at Crompton and Greaves Ltd. and as a scientist at the National Center for Software Technology (NCST, Mumbai). Beyond his technical pursuits, Dr. Jamwal has explored and dabbled in various forms of creative expression including dramatics, poetry, music, speech, dance, and photography. His mind is currently captivated by a compelling question: "Can machines display creative expression, and if yes, how can we make it happen?"
Improvisational Theatre with Artificial Intelligence
Vinod (India) is an Interaction Designer working at the intersection of New Media and Storytelling. Vinod has a master's in creative arts and a diploma in film direction. He is a faculty member at Srishti Manipal Institute. He teaches User Experience Design and Interaction Design. He has experience working as a UX designer for IBM and EY. He has conducted workshops on augmented reality, filmmaking, and photography and has set up interactive installations at multiple venues including Serendipity arts festival (Goa), Art in Transit (Bangalore) and IT Biz (Bangalore). His interest lies in User Experience, AR/VR, projection mapping, generative art and interactive storytelling. IBM's certified design thinker and IBM's excellence award recipient
The Time Travelling Octopus!
Vishal Kumaraswamy is an artist-curator from Bangalore who works with various mediums including video, sound, performance, text and computational arts. He draws inspiration from his Dalit heritage and employs a range of research methodologies such as oral histories, community storytelling practices, and gestural and conversational approaches to create speculative narratives and counter histories. Vishal holds an MA in Photography from Central Saint Martins, London, and his works have been showcased in many exhibitions including The Venice Biennale's Research Pavilion, Athens Digital Arts Festival, CCS Bard College, Vector Festival, The Royal College of Art, Furtherfield and SITE Gallery Sheffield. He has been an artist in residence at various institutions such as US Consulate General Mumbai, Contemporary Calgary in Alberta, SAVAC Toronto, Vital Capacities video club UK, Onassis AiR and The Singapore Art Museum. Vishal's curatorial practice is focused on creating non-hierarchical ways of gathering by reclaiming contested public and socio-cultural spaces using the methodologies of the anti-caste movement. He is committed to building equity for marginalised subaltern communities across different geographies. His curatorial projects have been featured at various institutions such as Tate Modern's Tate Exchange Programme, Tanzfest Aarau, The Sluice Biennial and The Wrong Biennale. He has been appointed as the Equity and Racial Justice Curator for 2023 and 2024 at Arts House, City of Melbourne. Vishal is the recipient of the Australia Council for the Arts Transmitter Delhi X Darwin Grant and the Warehouse421 Artistic Research Grant. He is currently a Research Associate at the Centre for Contemporary Art Derry~Londonderry and has been shortlisted for the 2023 Louis Roederer Foundation Discovery Award at The Rencontres d'Arles.
AI Art: A Marriage of Heaven and Hell?